Before the pandemic, I spent a lot of time wondering if I was in standing in the wrong place, in the wrong line, imposing on people. It's still like that, except the worst possible outcome isn't embarassment, it's death. If you're reading this many years from now, it might be hard to understand how serious I am. I spent most of last year trying not to die or kill people. A lot of people did. It had its effects.
I miss my friends and family. I'm desperate for change in my schedule. The masks work, and I wear them, but I resent their space in my daily thoughts. If all goes well, I should be vaccinated this week, after finding the right website and driving a long way out of town. That's about a year and a quarter gone to isolation. A vaccine doesn't change everything, but it eases the deadly concerns. Then what?
I didn't have it as bad as some, or even most. I was employed by a supportive company. I had housing, a loving partner, three pets, no kids. I didn't lose somebody unexpectedly. I even moved across the country. I'm an aging nerd, so last year didn't strip me of wild parties, crowded events, or cool bars. So what did I lose?
What was stripped out of 2020 was possibility, spontaneity, choice (beyond takeout). The feeling that any day could involve a new space, a new acquaintance, a new part of town that's actually open, an event that isn't a video call or a delivery. I'm not talking parties, I'm talking driving a friend to the airport. Getting stuck in some town for a family obligation or work trip, then discovering the secret good place to eat there. Sitting at someone's kitchen counter and hearing about their awful neighbor. That stuff.
Now it's time for the next phase, where, after vaccination, things still aren't like they were, and you wonder if they ever will be. But at least I can feel like some inconsiderate jerk on the sidewalk can't kill me, or infect someone I pass by later.
That's where I'm at. That's why this thing arrives three months later. I had to think of a novel way to say how bad 2020 was. Now here's the rest of it.
---
If you spot a typo or formatting quirk, let me know by tweet or email.
Moved to DC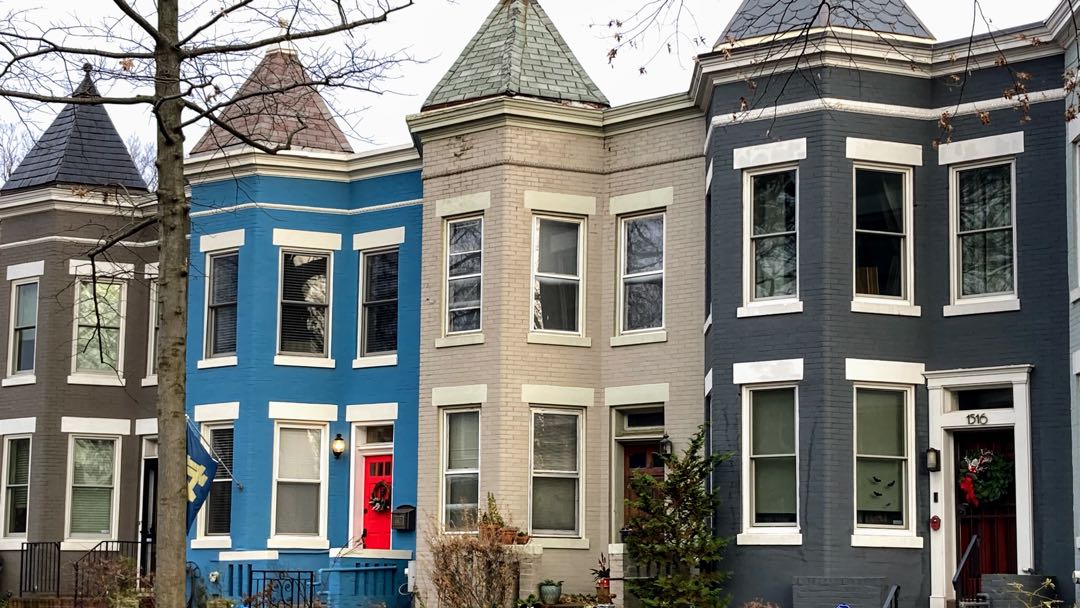 I wrote last year about leaving Buffalo after nearly 20 years. What about the other half of that, moving to DC? Because of the pandemic, I only have a skewed impression, a few anecdotes. I don't live in a city that's fully awake yet. But I've got some early impressions.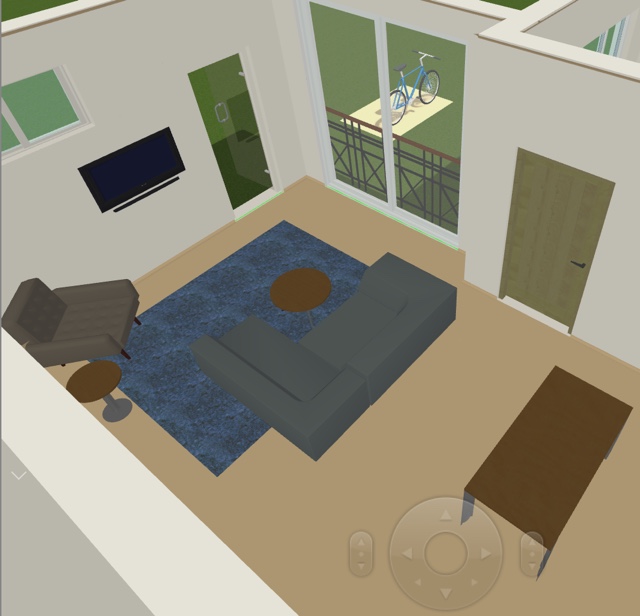 The days leading up to the move were more stressful than anything I can remember. We lived in a big Victorian house in Buffalo. We spent 11 years filling its attic, basement, backyard, garage, and closets. We were moving to a 2-bedroom apartment. We knew some bigger things had to go. Why else would I make a 3D model of the new apartment based on the floor plans and video walkthrough, measure all our furniture, and see which items fit?
Except our apartment building gave us a larger, penthouse-level floor plan, and insisted it was the same layout as our second-floor unit. Whoops.
Clutter is a bunch of decisions you haven't made yet. When you buy a house, you sometimes take on the indecision of the previous owner. Your parents and relatives and friends, seeing you with all that empty space, add on their own deferred decisions, too. Acquiring stuff is one decision, getting rid of it is at least two: first the call on keep-or-go, and then sell, give away, donate, or trash.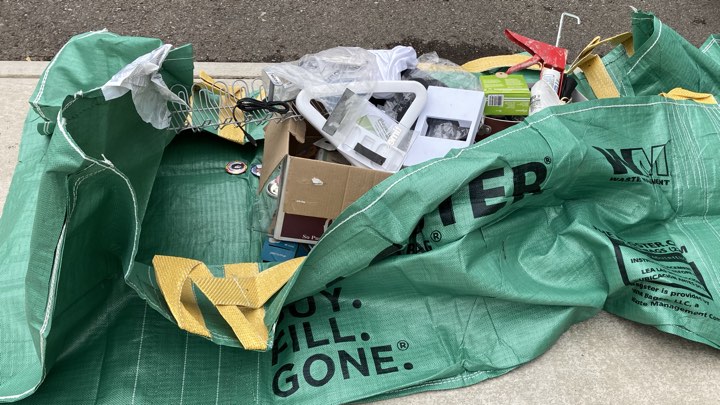 I frantically texted my friends who had moved out of Buffalo homes before. What's the county dump like? Will it really be open at 11 a.m. on a Wednesday? What if I don't have a paper utility bill to prove my residency, will they take a printed-out copy of my emails? One pictures their last days of moving as tearful goodbyes and wisful looks back. There is some of that. But there is also praying that someone nearby has a hammer drill that's charged, because yours is drained, and someone bought your dining room table but the last hex bolt holding it together is stripped to Hell. They just messaged that they're 10 miles away.
The bright spot of this never-ending cortisol binge was discovering the joy of your local Buy Nothing group, and selling things on eBay like you have nothing to lose. I was so inspired by this discovery, I wrote a rant about personal responsibility that maybe a dozen people read. But I stand by it: sell or give away your stuff often, with an almost careless disregard for getting "the right price" for it.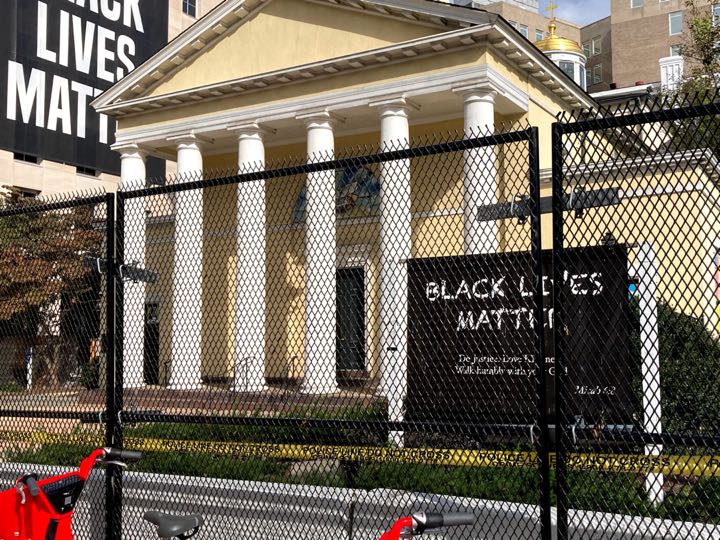 Liz and I now live in Southeast D.C. It's not what most people think of when they think of the city—it's not the part with the White House or the museums or the stadium or where the hip young staffers live. But it's perfect for us, as we get our bearings and learn how things work. We've done some D.C. things, taken some great walks and bike trips, and smiled at the mild winters they get here. I'm going to pick out one complete "Visting Upstate NY" outfit–coat, hat, gloves, boots, the whole deal–and the rest of my heavy layers are headed to charity.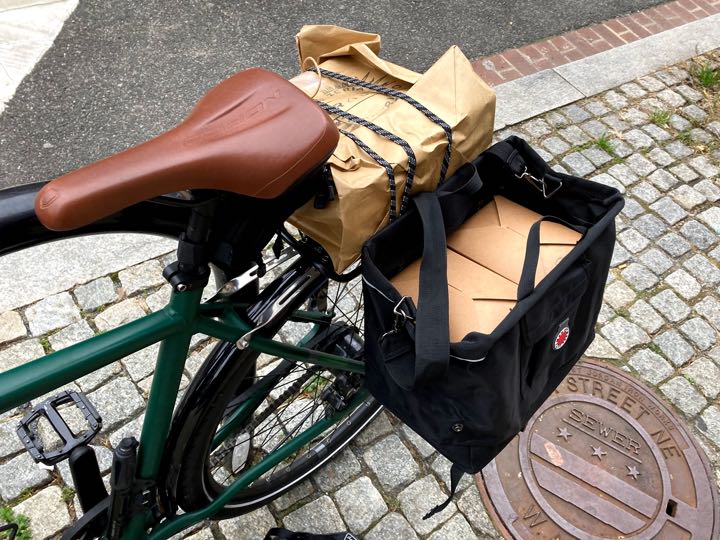 I like how rich the bike culture, bike-share systems, and scooters are here. At some point I will probably appreciate the public transit. The food options are plentiful, the Eastern Market wonderful, the beer much better than Ryan Nagelhout said it would be. But, again, this is a city that's half asleep under the modern, rolling, soft quarantine. I'm eager to appreciate more than what you can get with a credit card, an app, or a 15-minute walk.
I miss Buffalo, believe me. But there's a lot that is exciting about this big new thing.
The Buffalo Bills, of All Things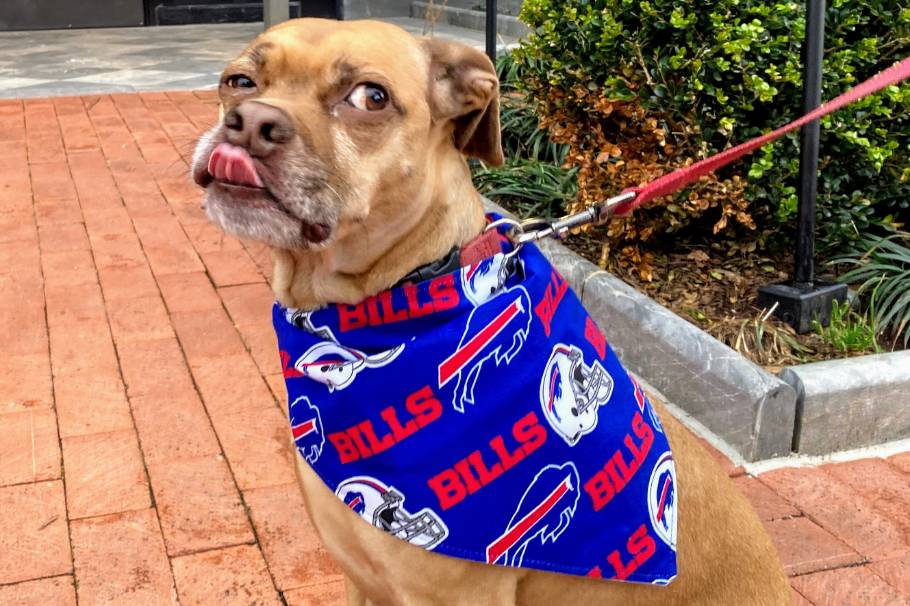 I am a lifelong fan of the Buffalo Bills. My parents claim that my third and fourth words ever spoken were "Go" and "Buffalo"; my dad put me on the floor in front of the TV during Bills games and nudged me to say it. When I was 10, I had to go to bed before Super Bowl XXV was over, but my dad woke me up. "Kev-boy," he said, "The Bills are about to win the Super Bowl. Come watch. Don't tell your mother."
The Bills did not win that Super Bowl. I lost a 25-cent bet to fellow third-grader Matt Kline; I had to skim lunch funds to repay it. The Bills also did not win the next three Super Bowls they appeared in. The Bills have never won a Super Bowl. There are 12 teams that have never won the NFL championship, but it feels like the Bills most never won it.
Being a lifelong fan is not the same as a steadfast supporter of the Bills. I attended roughly one home game a year when I lived in Buffalo. The experience ranged from the high of a 31-0 season-opening rout of the Patriots in 2003 to the 6-3 Browns-Bills purgatory of 2009. The Bills went 17 years between playoff appearances, which is most of when I lived in Buffalo. The Bills subsumed and devastated talent and churned through coaches. Drunken deaths and falls and idiocy were more newsworthy than the team itself, until 2017. That's when the Bills benched their competent starting quarterback in favor of maybe the worst quarterback of all time.
Beyond the snarky spectacle, I stopped paying attention. Then, this year, against all odds and expectation, things changed. Quarterback Josh Allen got much better, a rare NFL feat and almost impossible Bills outcome. The Bills' coach made some brave play calls. The games were vibrant, kinetic, fun. We beat the Patriots twice last season, the first time since 1999. The Bills made a playoff spot, and then made it further.
It got to the point where, at my Monday morning work meetings, I was providing Bills playoff updates. In slides.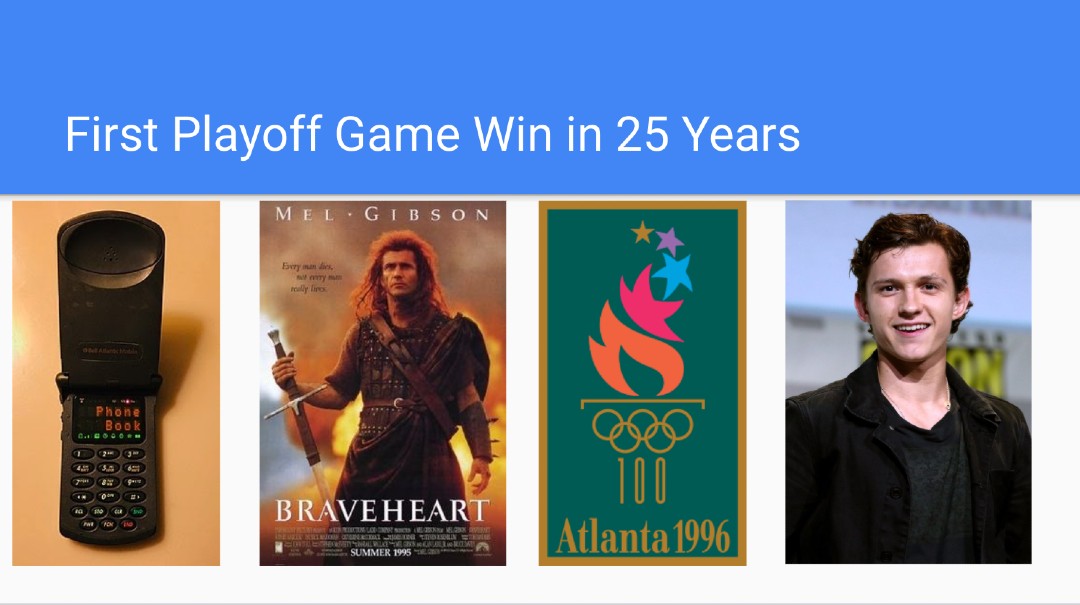 The Bills did not make or win the Super Bowl. But, for once in 21 years, I was hopeful for the next season. Not hopeful if we draft a miracle quarterback, or after we fire this stupid idiot coach, or if a certain other quarerback is injured. This actual Bills team, next actual football season. I was very grateful for this fun and optimism last year.
Repairs
I did a lot of little repairs before I sold my house last year. My favorite was filling in a bit of rotted wood on the front step. The step layout was complicated enough that I wouldn't have been able to cut new boards for it in time, nor hire anybody during a pandemic. A patch and paint would have to do.
I didn't understand what two-part epoxy was until this job. It's like a real-world Minecraft material: you create a block of solid, featureless material that fills in for other stuff. You can sand it, carve it, or paint it. When I finished, you could barely tell there was ever a soft spot or hole in the wood. It was a three-inch hole that felt like a 100-yard victory. And, as with most repairs last year, it made me wonder why it took me so long to figure this stuff out.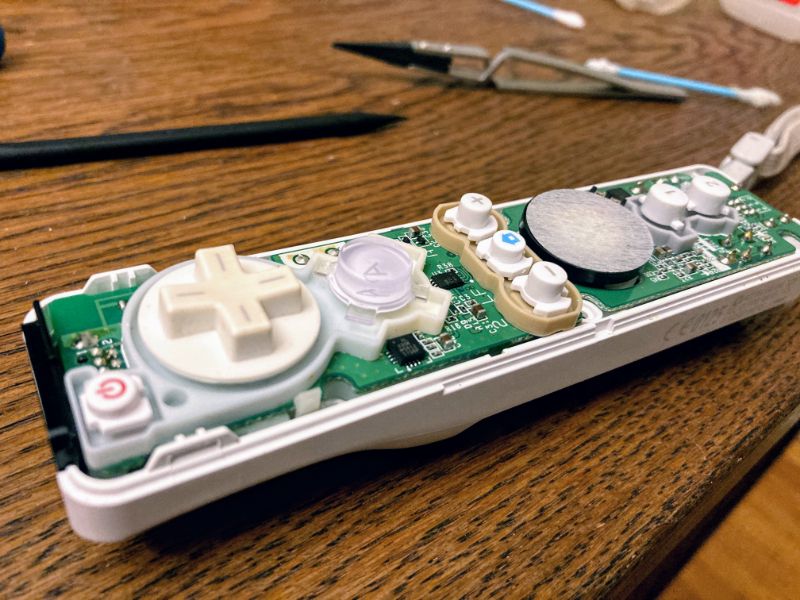 In more familiar projects, I gave away a Nintendo Wii and games to a father with two kids who was really glad for it. Before he picked it up, I fixed one of the non-responsive controllers. Turned out it was just leakage from a leaking battery, requiring thorough contact/board cleaning with 90% isopropyl alcohol. The hardest part was keeping the buttons and little rubber gaskets from falling off and rolling away.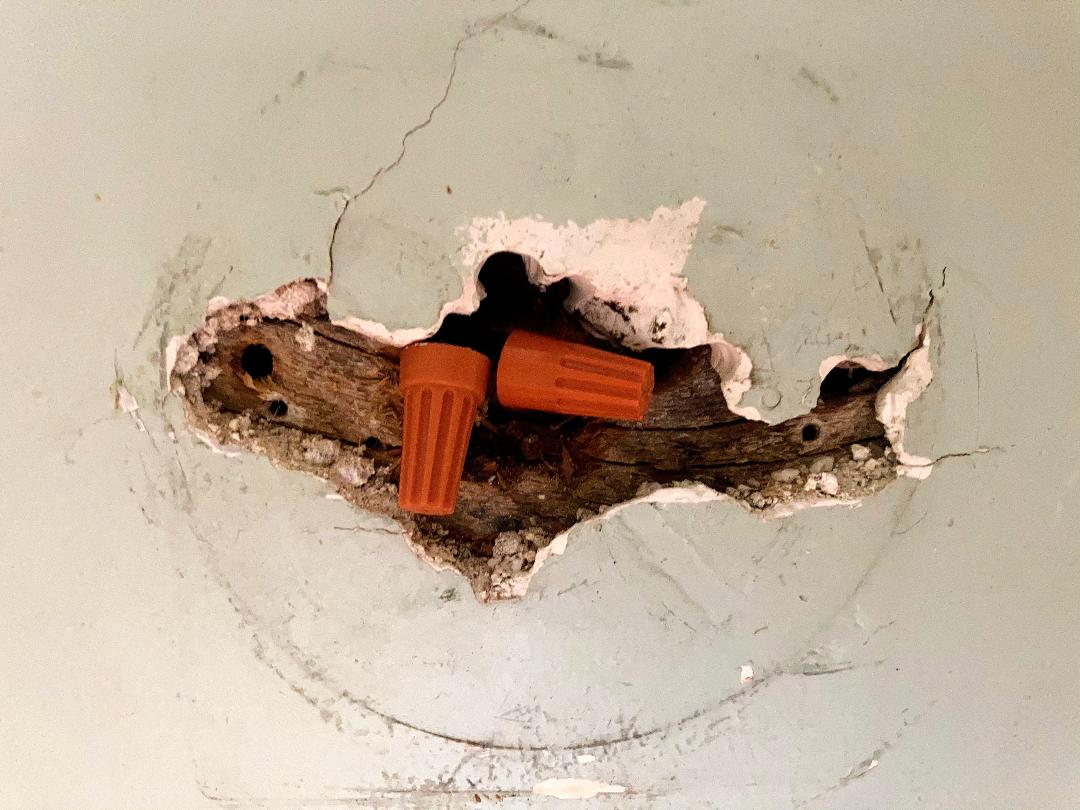 I also replaced the last of the old sconces on the walls before our home showings. There are things I'll miss about our very old Victorian, but plaster and tightly-packed cloth-covered wire with no real markings? That's someone else's fetish.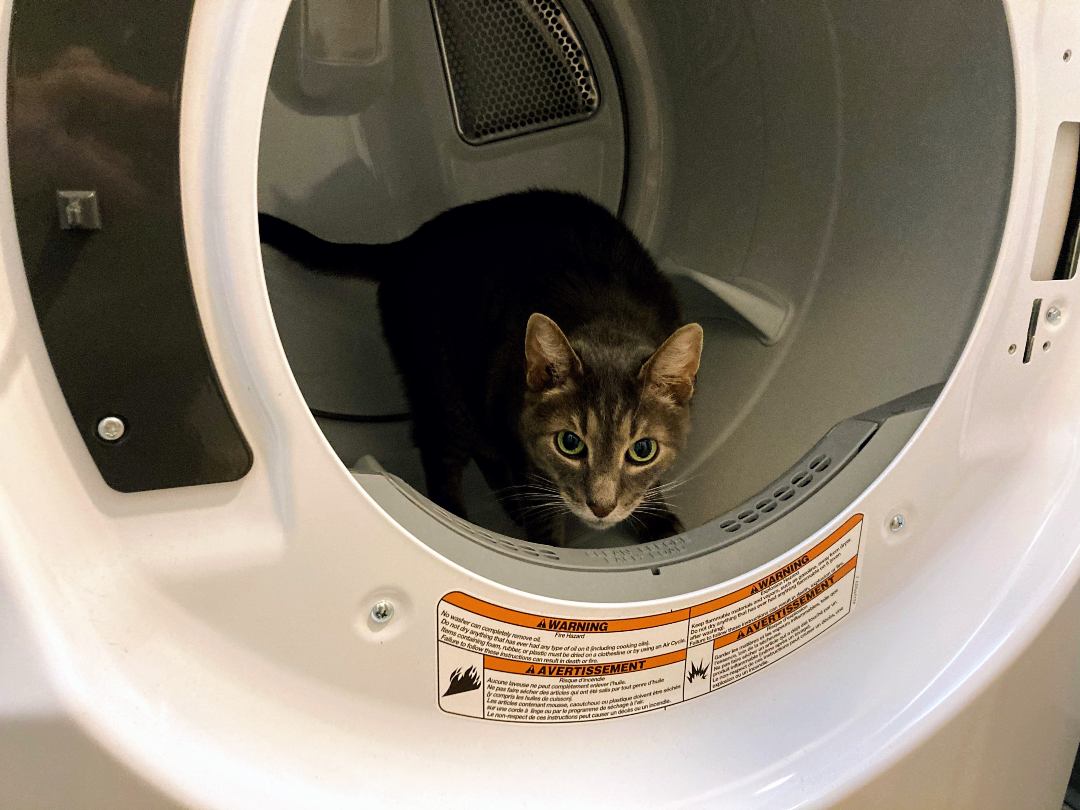 In the new apartment, I have mostly added things: two ceiling fans, a wall-mounted TV, a Container Store shelving rack. Maybe my biggest project was switching the direction the door opens on the dryer. I had to find the manual online and use a Torx screwdriver from my iFixit toolkit. Now our hands don't scrape on the closet wall when the clothes are dry.
Here's one fix from last year you can watch me struggle through: swapping out the drifting joystick on a Nintendo Switch Joy-Con, with my iFixit coworkers.
Board Repair School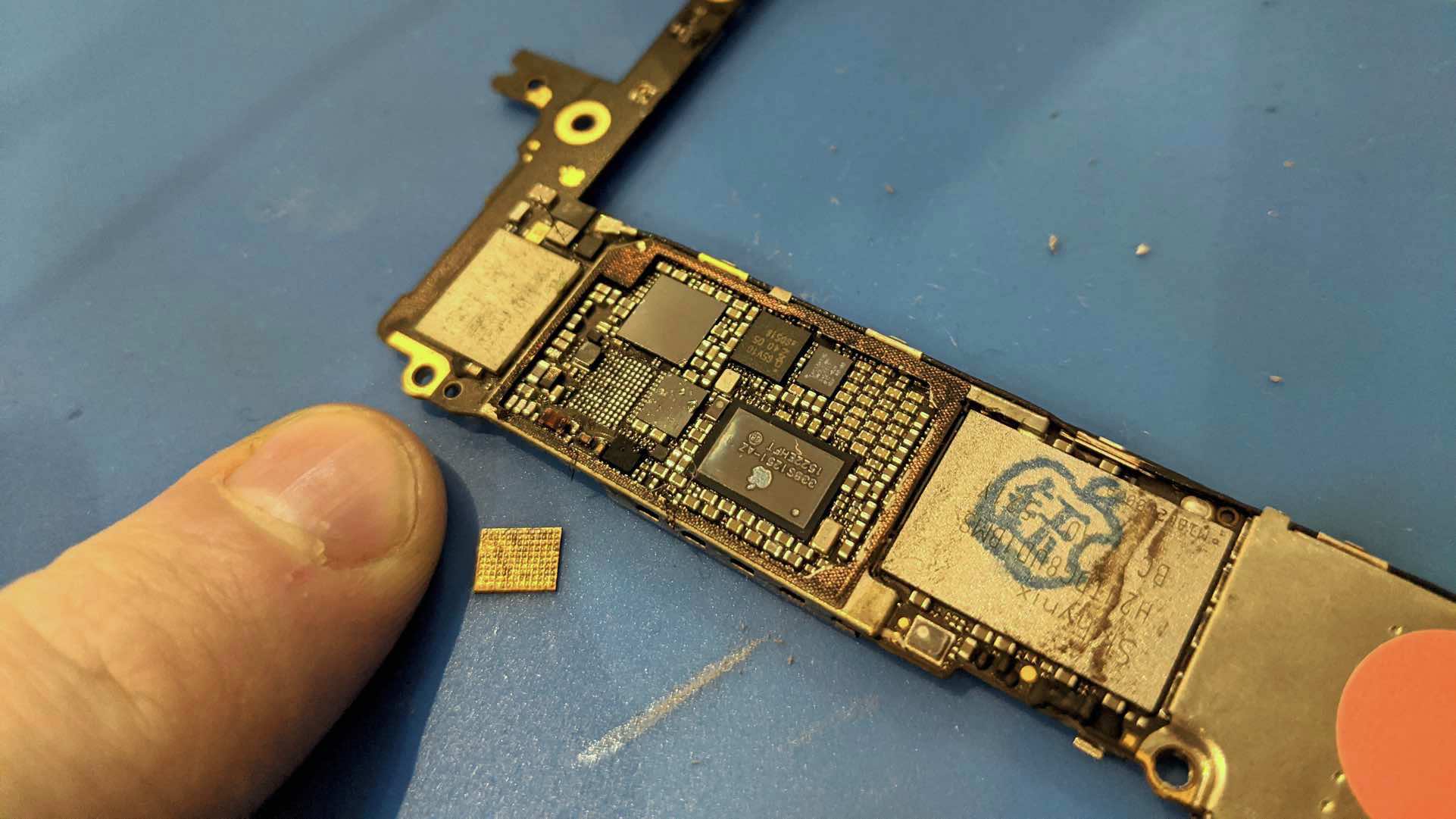 The coolest thing I did last year is attend Practical Board Repair School at iPad Rehab. iFixit paid for me to attend classes at Jessa Jones' microsoldering/data recovery school just outside of Rochester, NY. I wanted to learn more about how devices work, at a level deeper than screens and batteries.
I wrote three posts about what I learned:
One of my favorite moments is realizing I've explored the next layer down of something. I've been a check-the-settings nerd most of my life, which is one level down from most people. I have spent many hours with Android ROMs, automation apps, kernel hacking, rooting, and the like; another layer down. Until I worked at iFixit, I didn't really know how regular humans could pop the screen off a phone and replace the battery, but I caught the bug quickly. Once you've got a device open, you see this circuit board, with dozens or hundreds of little bits, tiny copper lines running between them … but, surely, if something goes wrong here, you're sunk.
But you can fix that stuff, too. It's all wires—tiny wires embedded in a board, maybe, but still wires, wires that might be disconnected, overloaded, damaged by water. Even the mysterious chips connect to the board through what are, lots of little wires. There are schematics, showing you where each wire goes, and how much charge it should carry. With that knowledge, you can get the power back to where it belongs.
You can even train people like me, with my not-so-great hands and English degree, to fix these tiny wires. Fixing a single micrometer-wide wire or replacing a $2 chip could save a $1,000 phone from the recycling shredder. Without the schematics, the spare chips, and the economic incentive, it doesn't happen. But when it does? It's mystic resurrection.
Raspberry Pi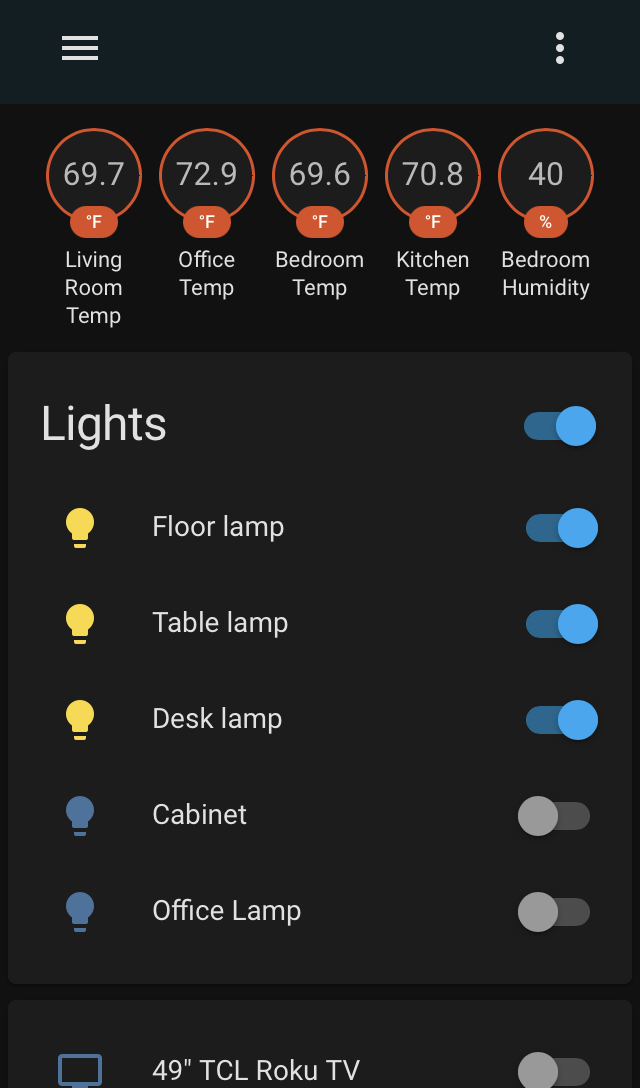 I converted my Pi 3B+ from an unused retro games emulator to a Pi-powered Home Assistant hub. Now it provides me a convenient little panel to control, monitor, and automate my smarthome stuff and speakers. Love it.
The other Pi 4 serves up external storage to Plex and a network share. It is supposed to redundantly back them up (with rsync) every night, but I don't have that quite working yet. One thing I discovered about Raspberry Pis: they don't throw a lot of power to their USB ports. You have to externally power a drive, especially an old spinning-disk drive, if you want it ready for access.
Bikes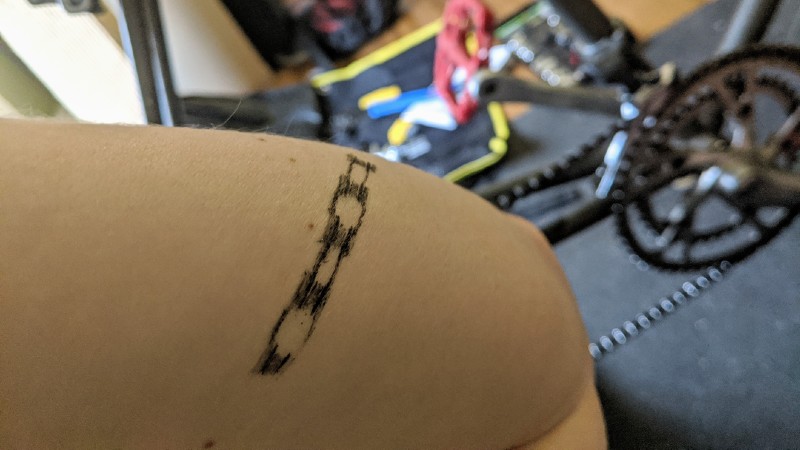 Back in late 2019, I bought a (refurbished, on-sale) Kickr Core bike trainer, so I could put my road bike to use in the Buffalo winter. Sure, the manual says it's only for bikes made in the late 1990s, with enough frame/hub width to fit properly. But, with enough cold setting and effort, I could make a 1983 Trek 500 fit, right?
The answer is technically yes but also painfully, yes. I did a few weeks of Zwift, but felt like something was always slightly off with the gearing/resistance. I spent more time with wrenches than fellow riders. I learned a lot, but eventually stopped trying so hard to prove my retro-grouch worth.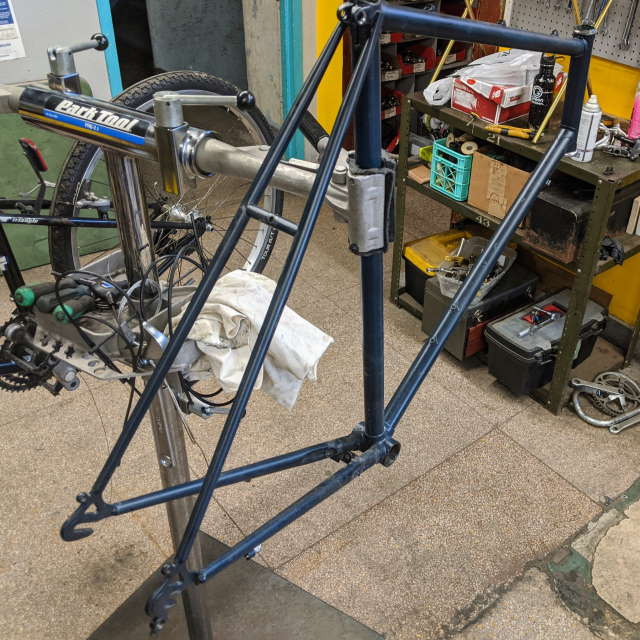 One nice result of that failed experiment: I finally gave Seymour Schwinn (1988-2018 R.I.P.) a proper goodbye. And by "proper" I mean dismantling and organ-harvesting. During my last session at GoBike Buffalo before the pandemic, I transplanted his combination brake/shifters, derailleur, and a few other pieces onto that 1983 Trek, Theodore. I ran new cables and routing, did a new bar tape wrap, and got Theodore ready for short, doomed career as a winter trainer.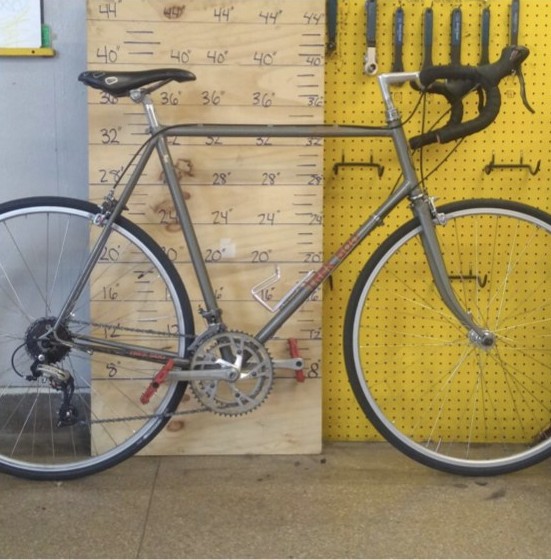 Once the move to DC was underway, I knew I had to downsize to one bike. My flat-bar Norco bike has a rack, fenders, Marathon Plus tires, a weather-resistant geared hub and belt drive. It was a tougher, more veratile city bike. So I put the rear wheel back on Theodore, cleaned him up, and donated him to GoBike Buffalo. He sold pretty quick. The description was something like "Classic style, great condition with quality upgrades," which made me feel things.
Before we left, I made my final Ride for Roswell, at least as a Buffalonian. I raised the most money I've ever raised, perhaps because I told people I would stop bugging them. Instead of putting in dozens of miles in a Lycra kit, I rode with some friends to a few breweries around the Old First Ward. It was one of the nicest days in 2020 I can remember.
Since the move, I've relied on DC's Capital Bikeshare for 95% of my rides. I have taken the Green Machine out for cargo hauls or locations inconvenient to bike hubs, but rarely. I'm sure the local bike enthusiasts have lots to complain about here—that's just how it works. But I'm still in my biking honeymoon phase. I drive so rarely I have to set a reminder to start the car every so often, so the battery doesn't die.
Baking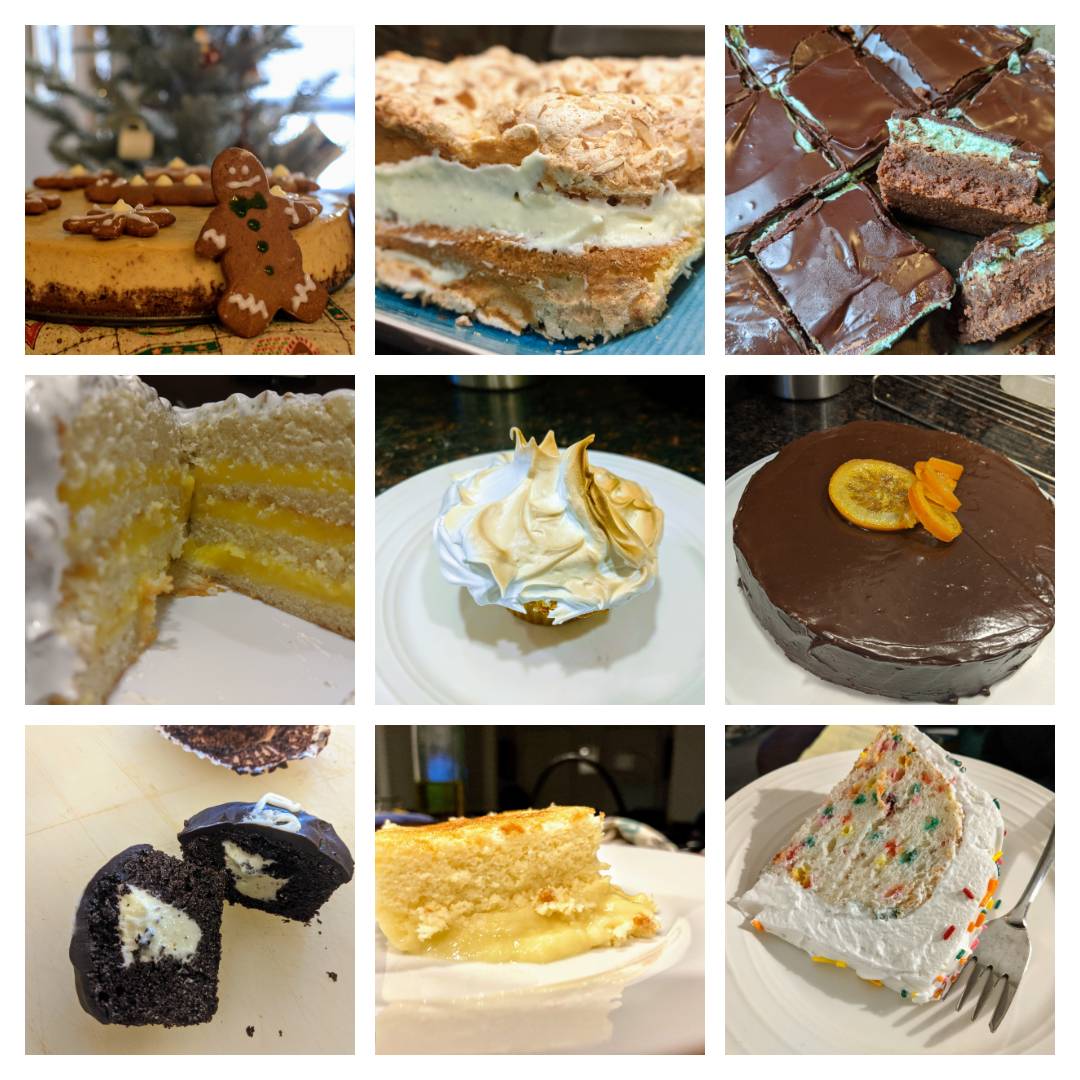 Clockwise from top left: Eggnog cheesecake with gingerbread people (Pastry Love); Kvæfjordkake (North Wild Kitchen); Chocolate-Glazed Mint-Frosted Brownies (Cook's Illustrated Baking); Orange-Almond Pudding Cake with Chocolate Ganache (Pastry Love); Funfetti angel food cake (Pastry Love); Lemon pudding cake (NYT Cooking); Homemade Hostess-Style Cupcakes (Bravetart); Lemon Layer Cake with Fluffy Toasted Almond Icing (Cook's Illustrated Baking). Center: Lemon meringue cupcake (Pastry Love).
I did a good deal of stress-baking in the first three-quarters of 2020. I baked a lot more bread, but no sourdough. I don't like the flour churn or timing enough to keep a starter fed; that's just my preference.
I made as many crispy cheesy pan pizzas as time and blood pressure allowed. It's a recipe so good, so empowering, and so pefectly adapted to having some extra time at home, the NYT Cooking section had to write about a recipe not their own. Also, King Arthur Flour is an employee-owned B Corporation, with a good and consistent product. I buy King Arthur flours, Domino sugars, and Land O'Lakes butters, if I'm able.
If your phone looks like mine, you come across a lot of posts and stories that make impressive bakes seem like they're powered by positive vibes and great lighting, not trial and effort and deeply useful failure. So I want to share some counterbalance, a collosal collapse of bakery, an utterly awful oven product I made: Green Tea-Ginger Marshmallow Shortbread, a.k.a. Lime Matcha Disaster Cake.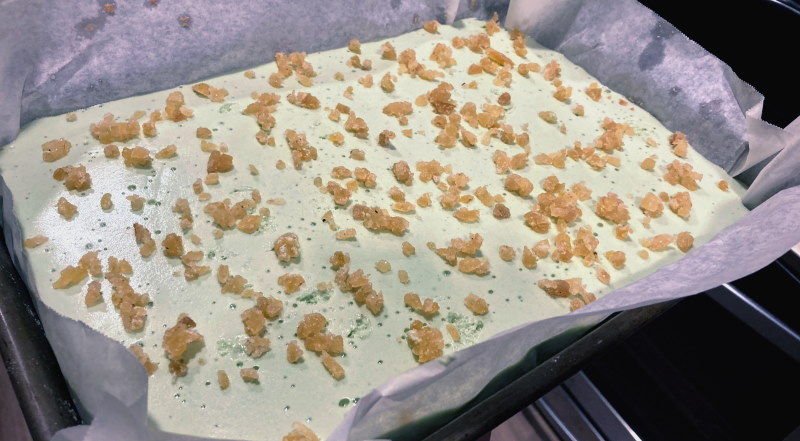 I was feeling restless one weekend (in 2020, huge surprise) and found this recipe. I had the basic ingredients (you can make superfine sugar in a food processor), including candied ginger, from my granola recipe. I needed matcha powder and unflavored gelatin, but I figured I'd find them at Safeway, or Harris Teeter, or Whole Foods.
I found neither unflavored gelatin packets nor matcha powder. I found instant matcha, which I figured was pretty much matcha powder, or close enough for a recipe. And I found lime Jell-O. Lime was one of the flavors in this weird little cake, anyways; I'd just cut the weight of sugar listed on the box out of the other sugar. This felt quite precise and clever. I adapted the directions to my cold-setting Jell-O, then stashed it in the fridge until dessert time.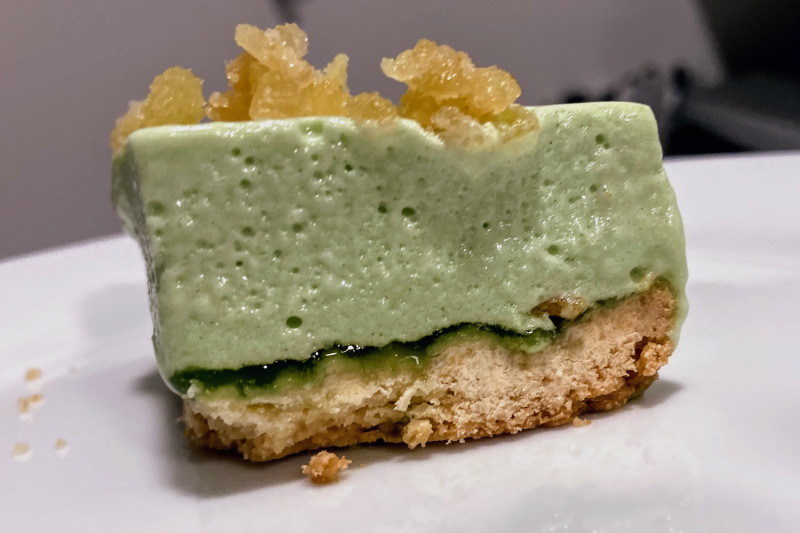 Three things became apparent after the first bite:
Lime Jell-O is not a flavor to try and "sneak" into anything.
Without boiling water, instant matcha is not going to mix into anything, and instead settles between the shortbread and marshmallow in a thick layer (you can see its dark green in the image nearby).
A combination of raw matcha granules, shortbread, hyper-sweet lime Jell-O, and even more sweet candied ginger is not modernist cuisine, it's just bad.
My wife took one bite and said no, thanks. Me, I love Sour Patch Kids, believe they are proof God loves us. But this was a lesson from perhaps that same God. I had terrible stomach pains after eating one small square.
Did I eat another square the next night? Yes, and I once again felt like I'd been smacked in the gut by a bag of candied lawn trimmings. I scraped the whole rest of the pan, an entire Sunday afternoon of planning and shopping and baking, in the trash. The recipe itself might be fine, if you have the right stuff. But I hope I remember this catastrophe the next time I refuse to acknowledge my sunk-cost baking obsession.
Writing
I mostly wrote things for iFixit last year. Besides the board repair school posts (linked in the Repair section), my favorite posts were a rant about Amazon's e-waste problem, and a deep dive into the Nexus 5X/6P boot loop that nobody asked for.
I also wrote about Leaving Buffalo on this site. I quite liked it, and so did many others. It reminds me why I maintain this pile of code you're looking at.
Awesome Buffalo
It was my last year as a trustee of Awesome Buffalo. It was a different kind of year, meeting virtually for most of the year and re-evaluating which projects would make Buffalo more "awesome." People were hurting for work, for food, for connections. Indoor events and large gatherings were a no-go. Every community needs art, mirth, and togetherness, in addition to funds, infrastructure, and civility. It was a tricky balance.
You can see the 2020 projects by starting in February 2020 and clicking through the year with the "Previous Project" link in the upper-left). I'm particularly proud to have been an advocate for Colored Girls Bike Too.
If you've got a Buffalo-area project that could use a small boost of cash to make a big difference, apply for an Awesome Buffalo grant. If you want to help make Buffalo more awesome, contact them about becoming a trustee.
Reading
Some people read a lot during COVID isolation. Not me. I think I've never read fewer traditional books than in the last year. I've never subscribed to more publications, or read more words, but read fewer books. It felt important to support good work, real journalism, and have access to well-considered news and thought. But, books? I dunno, not last year.
Books I did actually read:
Some of the best longer or just more interesting articles I read in 2020, via my Pocket account. This excludes stuff about the president at that time, which was important reading but which nobody needs to revisit now:
Games
I dug into some games last year, huge surprise. Here they are, in rough order of favorite-ness, for each platform.
Switch
Hades
Everyone I know with good taste in games loved and recommended this game in 2020. It's not actually my exact type of game—I don't have the hands or brain or maybe temperament for an isometric hack-and-slash these days. But there's so much finely considered art on display in here that it's almost harder to not like and try it a bit.
My unwritten, unpaid essay about video games in 2020 is that this game came out the same year as Cyberpunk 2077 so we could all learn important lessons about what really matters in a game.
Stardew Valley
I started working on my wife's farm in this game in late 2019. Obviously, we had time to get back into it and do some more farming, mining, trading, and even stupid, useless fishing. Nothing really changed, this is an epochal game that continues to get better.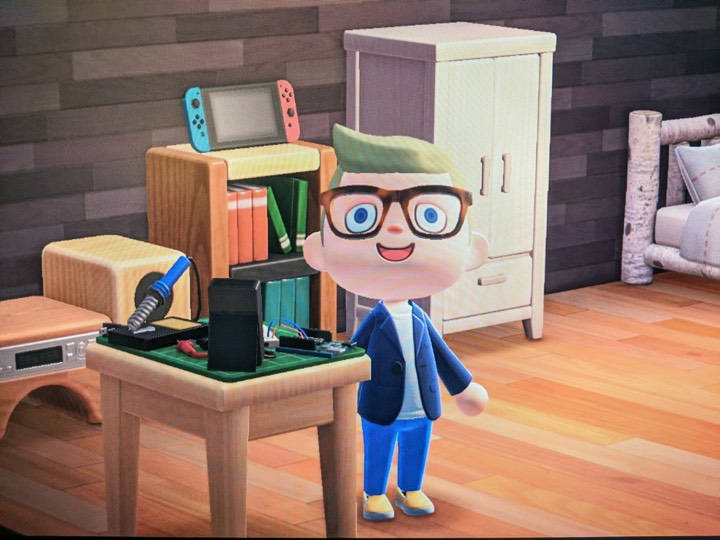 Animal Crossing: New Horizons
I have friends who still check in on their villages every day, nearly a year later. I dig it. This game arrived just as the pandemic was shutting down everything you could do, everyone you could see. The news was so oppressive, the outlook so bleak … and here's this place where your biggest problem is that you can't find this one kind of tree you need to build a bookcase.
I remember the complaints about how klutzy the online island-visiting system was. I think now about how we, in hindsight, might appreciate a system where only people who really wanted to see each other could visit, for just a bit at a time, without the outside world intruding. We each had a little space without news, advertisements, concerns about being "productive," or Zoom cameras. It was a good space.
PC
Half-Life: Alyx
I know what I looked like in a VR headset. And it was a huge pain in the butt to triangulate the motion-sensing gear on my wife's desk, where the powerful PC was located. I had to upgrade my processor and motherboard to play this game at reasonable fidelity, which led to hours of second-guessing and RMA purgatory.
It was worth it. This game was a wild swing by Valve, one that a lot of people couldn't play and still can't. It was fun as Hell, scary as anything, and stuffed with wonderful voice acting. Oh, and visual detail and level design that felt real in a way that seems goofy unless I put the googles on your head.
There are times, even now, when I need to grab something—a remote, a cable, hand sanitizer—where I will feel a small but real impulse to flick my Gravity Gloves and catch the thing as it flings toward me. Is it sad, longing to return to a world created by two lenses inside a shoebox strapped to my head? Does it say something about last year? Shut up, yes.
Alyx might be the only game I've played that makes holding and using a gun feel less empowering. You go through the real motions of unloading and reloading and aiming with your hands, which, surprise, takes a lot more work than a mouse or gamepad suggest. Your aim probably sucks, and you waste ammo out of fear. You are constantly caught off-guard. You don't become a superhuman killing machine in Alyx; you survive as a young woman trying not to get mauled by highly dextrous monsters.
I had to give back the headset I borrowed before I moved. I will probably get back into it. I think about it more than I ever thought I would.
Hitman 2/3
I last played Hitman in 2017. I picked up Hitman 2 on sale, and it clicked. Because each Hitman game overlays its new mechanics and tools over the old levels, it made me rediscover the original levels. Hitman 3 was technically a 2021 release, but who cares, it was really the fifth quarter of 2020.
You could play this game forever, if you dug escalating challenges and quirky targets. I'm not a 100%, all-the-achievements type, but this game brings it out in me. I want to try and hit every target in just my original suit, or snipe three disparate targets from the same treehouse or radio tower, or figure out how to electrocute this one guard with an aquarium. This Groundhog Day Murder Simulator clicks with me.
Return of the Obra Dinn
Now for something completely different: a 1-bit nautical historical murder logic puzzle. The mechanics might be unwieldy at first, but once you catch the rhythm, it's an engrossing game with a killer aesthetic. There are a few images and moments in this game that will stick with me a long time. I'm being vague, because experiencing this game without a lot of preparation is a big part of the fun. That, and the soundtrack.
Slay the Spire
It feels dangerous to even mention this game again, after I finally called it quits at some point last year. I own the game on Steam, GOG, and Switch. I refuse to add up my total hours played. This game was so mean to me and I loved it.
Shenzen I/O
You design and code microcontrollers for a supplier in Shenzen. You learn an actual programming language and arrange circuit paths to do this. You are all but required to print out a reference manual and keep it in a binder nearby. You develop concerns about what exactly you are making.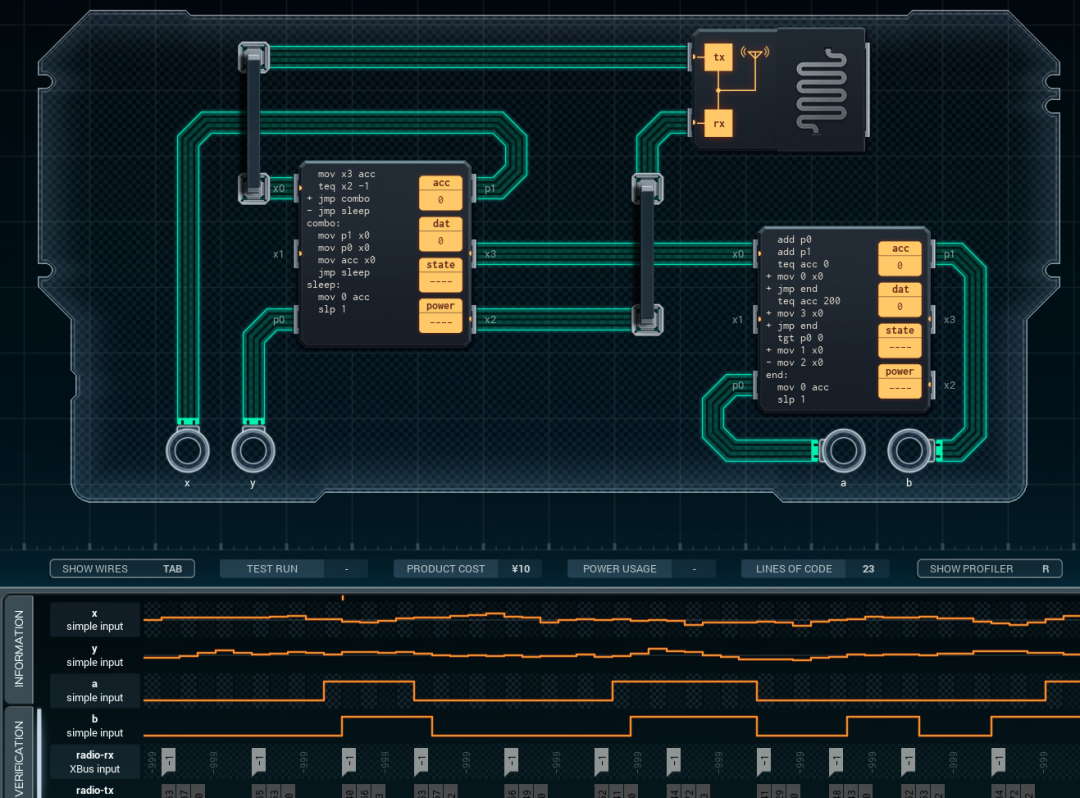 It's wonderful. I had to step away from a particularly gruesome problem (a change-making machine for a Chinese theme park), but I'll be back. I have no doubt I will be making my way through other Zachtronics games.
Zachtronics gives away their games to public or non-profit schools. That page, where they list the potentially objectionable content in each game, is its own marketing page. Infinifactory is "probably one of our less kid-friendly games, as the story is told entirely through voice recordings attached to the spacesuits of people who died while building factories for the aliens who abducted them." Students playing Shenzen I/O "may acquire an increased sense of the ridiculousness of modern capitalist society." Sometimes you just find your people.
Tetris Effect
I mostly watched my wife play this, because she's exponentially better at Tetris than I am. Te music, visuals, and pulse of this game are so good you might happily watch someone else play it. If you have good headphones, or a decent sound setup, it's hard to say it's not worth it. It is, after all, Tetris.
Wolfenstein II: The New Colossus
More of the same, but that's a good thing. Surprisingly good writing (minus some uninspired gags/tropes) and voice acting, decent shooting, no stupid final boss battle. It's a good time, shooting Nazis.
XCOM: Chimera Squad
It would take pretty awful reviews, or ransomware, for me not to install and try out an XCOM game, expansion, or (in this case) spin-off. It's not bad. It's a bit of fun while I wait for 3, it spins some interesting characters and interactions out of very little subtext, and it's defintely worth the double-A-game price.
Wasteland 3
I finished Wasteland 2 in 2017. Back then, I said it was "A bit wonky, a bit fetch-quest-y, and the ending was,) it was okay." I'm here to report that Wasteland 3 was … very similar. The premise was interesting, the original music pretty good (until you hear a few tracks too many times), and the combat and inventory systems much improved. But the knee-jerk nihilism grates after a while. My friend Thorin complained that the ending shoehorns your long-ago decisions into somewhat manipulative Unexpected Consequences, and he was right.
Would I pre-order/back a fourth version of this game? Maybe. Where are we at with herd immunity?
Gwent
Enjoyed playing a few rounds of this against other humans, and Slay the Spire gave me a good training in deck building/pruning. But it felt overwhelming, so I fell off.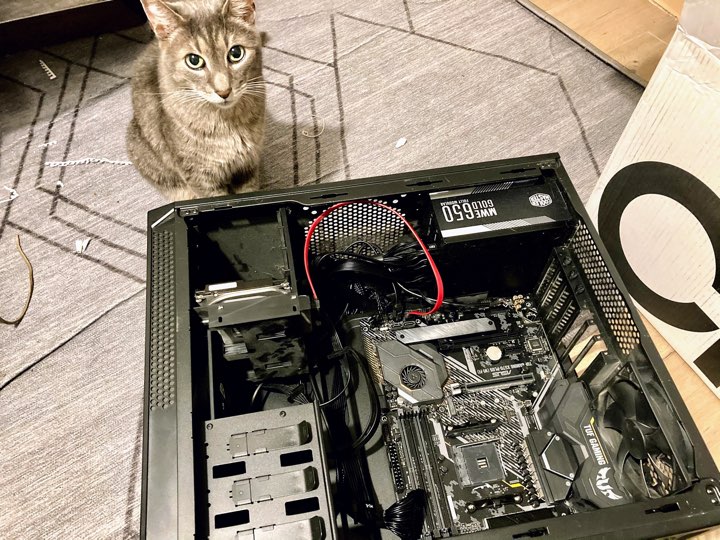 Cyberpunk 2077
I was very excited for this. So much so that I found and bought a new GeForce graphics card for it, in 2020 (its own meta/overhyped game). I was jazzed for the aesthetic (minus the Orientalism, if you can even separate it). Most importantly, it was from the makers of one of my all-time favorite games, The Witcher 3: Wild Hunt. That game was a triumph of writing, dialogue, and storytelling, nestled inside a decent RPG.
I have played one hour of this game.
It was simply hard to play, even for just one hour. It had bug and glitches, a fatiguing attitude/viewpoint, and tutorial missions that weren't exciting. Style-wise, it felt played-out before it really got going. Further dampening enthusiasm was the entiretey of the global press rightly declaring that, not only is this game not good, but it's exploitative, it demoralized and taxed the people who made it, and the development company lied about its readiness.
So I uninstalled this huge game-as-a-metaphor-for-the-year and will maybe check back on it later in 2021, after many patches. Or not.
Ugh, Twitter
Defying all advice and logical outcomes, I logged into Twitter and sent messages multiple times in 2020. My most popular tweet was a picture of early pandemic takeout lasagna. There was some good news about recycling pizza boxes (you can). And I made a weird goof about podcasts.
There were two other notable tweets that people seemed to like: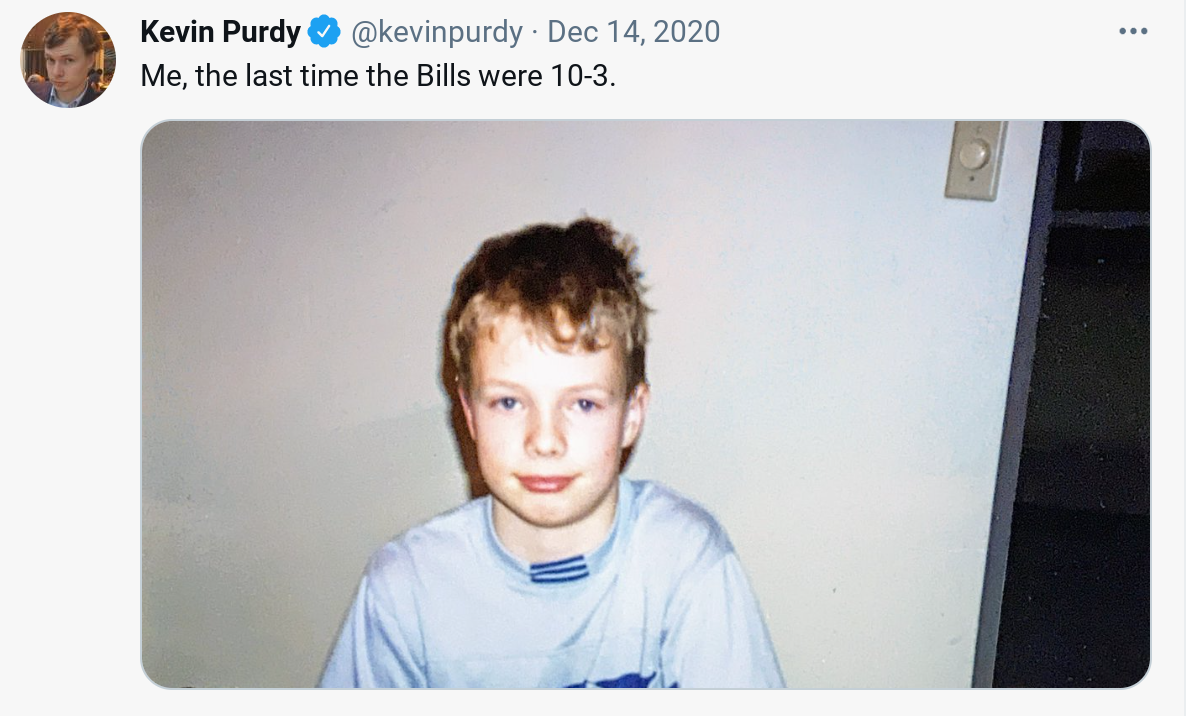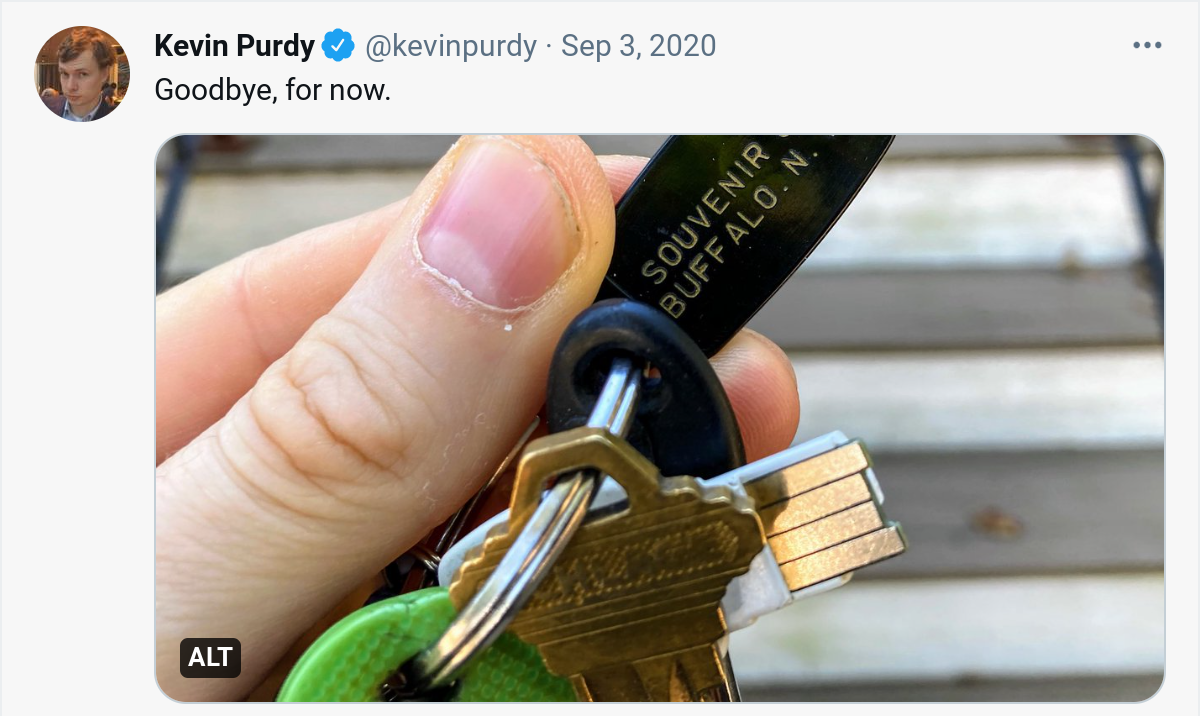 Pictures of Pets
Cork: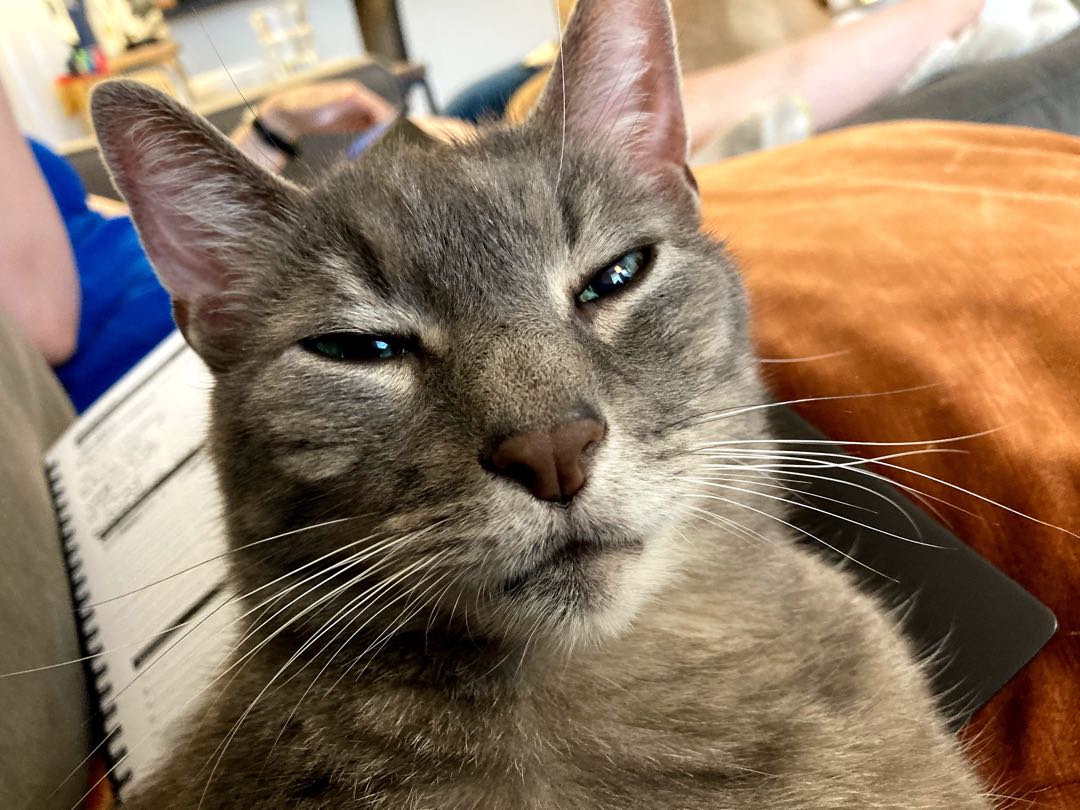 Apricot: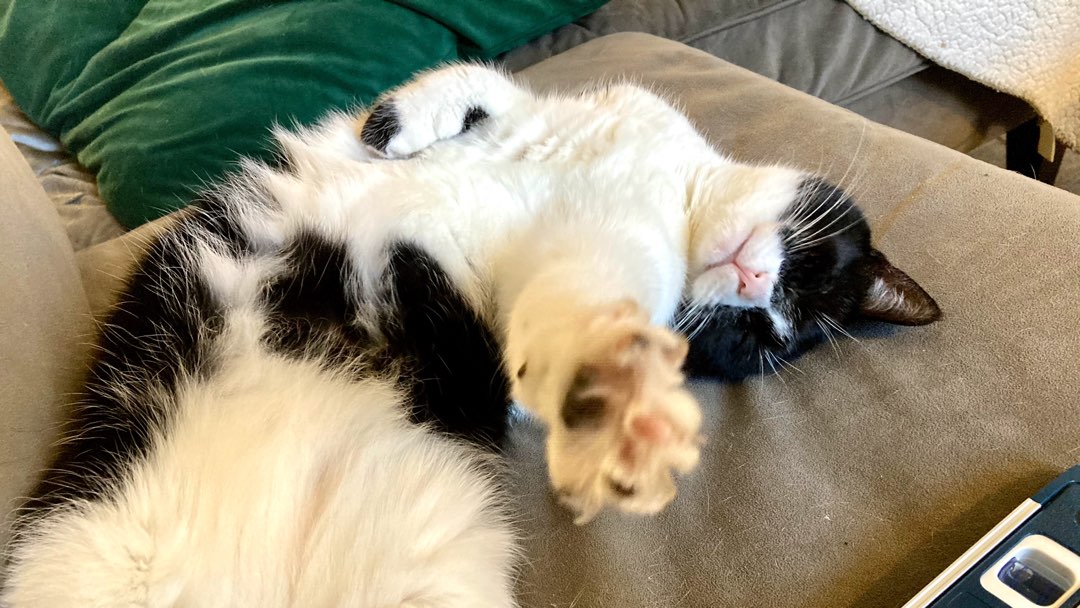 Howard: